Patricia A Griffin Art Collections
Shop for artwork from Patricia A Griffin based on themed collections. Each image may be purchased as a canvas print, framed print, metal print, and more! Every purchase comes with a 30-day money-back guarantee.
Artwork by Patricia A Griffin
Each image may be purchased as a canvas print, framed print, metal print, and more! Every purchase comes with a 30-day money-back guarantee.
About Patricia A Griffin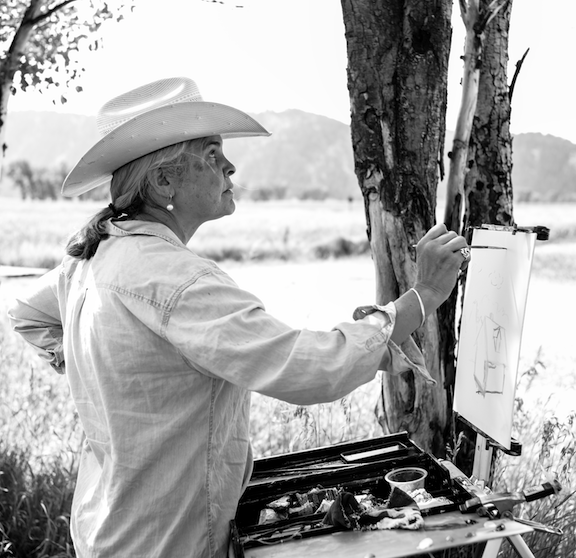 Patricia A Griffin www.GriffinGallery.com

"My goal is to captivate the viewer in a moment of presence, inviting them into a timeless space through the illusion of color."

Griffin's award winning contemporary paintings of animals are collected internationally by corporate and private collectors from Dallas to Dubai. Griffin has been exhibited in 17museums, 18 Solo Exhibitions, over 160 Group Exhibitions. Griffin has spent over 30 years painting, photographing her subjects in the field and teaching. She donates 10% of the proceeds from the sale of her work to conservation and preservation.


Gallery representation:
Gallery Wild, Jackson WY; Gallery Wild, Santa Fe, NM; Goldenstein Gallery, Sedona, AZ; Griffin Gallery, PA; Saatchi Art, CA

Museum Exhibitions:
Allentown Art Museum,PA, Desert Caballeros Museum,AZ, Dutot Museum,PA, Booth Western Art Museum, GA, Everhart Museum, PA, Gateway Arch Museum, MO Greater Plains Art Museum, NB, Hunterdon Art Museum, NJ, International Museum of Art, TX, Lanwan Art Museum, China, Monmouth Museum, NJ, National Wildlife Art Museum, WY, New Mexico Farm & Ranch Heritage Museum, NM, Old West Museum, WY, State Museum of Pennsylvania, PA, Tucson Desert Museum, AZ, Women's Museum Of California, CA.

From the Artist:
One of my first memories of being recognized as an artist was in Mr. Snyder's second grade class. I was six and had completed a pencil drawing of an alligator; my schoolmates crowded around the image ohhing and ahhing with excitement.

The second defining moment came in fourth grade. Sister Joanne, with her thick ankles hanging over her too-tight Oxford shoes, held me after school. She had caught me with a simple line drawing of a nude on my homework pad; I stood accused of perversion. My mother, who was called in to retrieve me and the sketch, commented with great praise on the image, and my ability.

These moments had a profound impact: I realized that my talent could be used to conjure emotion within the viewer.

Ability and commitment makes an artist. I graduated from Moore College of Art and Design in 1989 with a BFA, located in my home state of Pennsylvania. I have painted full time since. I enjoy the buttery texture of the paint, the intensity achievable through its colors, and the smell of the slow drying process. I utilize the characters of the paint to make a thin translucent layer and bold thick opaque brush stroke. Through this medium and a calculated composition, I breathe the life of my subjects onto linen.

I have been influenced by many artists: VanGogh's energy, Rothko's simplicity, Rungius's ruggedness, Emily Carr's raw emotion. These, as well as hundreds of others both historical and contemporary, have left images etched in my mind. I do not deny the influence of many that have forged ahead of me, but it is my trips into the last bit of wild that turn the inspiration into image. It is my primal urge to document my passion and observation of the fleeting.


All artwork in this gallery is the original artwork of Patricia A. Griffin. All Rights Reserved. It is for sale, copyrighted to Patricia A. Griffin and, as such, is protected by US and International Copyright laws.